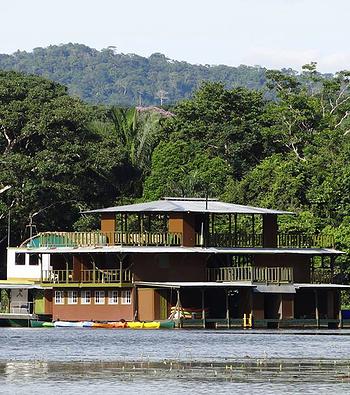 Copyright 2013: Panamacanal.com | Panama Canal Travel | All rights reserved.


Professional

Bilingual Guides

When we film "Into the Wild", our international travel plans and logistics are of the utmost importance so that our production team can cover fascinating animal stories.  After landing in Panama we hit the ground running & had smooth sailing through the rainforests, mountains, and surrounding islands--producing 5 full episodes of "Into the Wild" along the way.  Everything was organized perfectly by our good friends, Win Rice of Panama Jones and Judy Tovar of EasyTravel Panama.  They were with us at every turn, insuring that we were always taken care of, successful—and, happy!

Jack Hanna,

Director Emeritus, Columbus Zoo

Host, TV's "Into the Wild" and "Wild Countdown"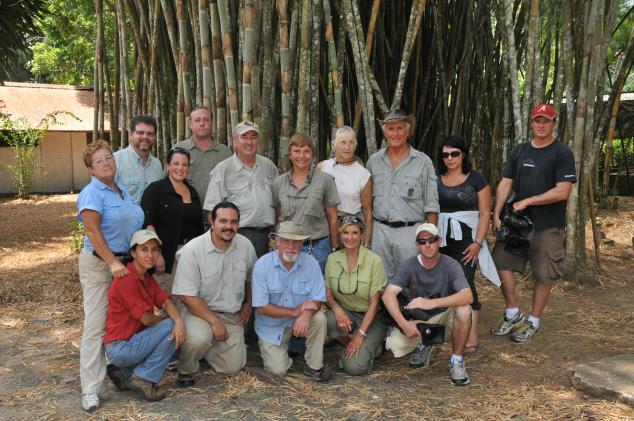 Special offer May 23 - May 27 only

We have 10 spaces available. Must book before April 15, 2015.

Retail price $1,666 per person d/o

Special Group rate $979 per person d/o

Includes airport transfers, hotel, tours and meals included in the itinerary, and guides

May 23 - Arrival at Tocumen Airport and transfer to the hotel.

May 24 – Jungle Land Adventures.
Enjoy a scenic drive through a rainforest to Gamboa. From there you will travel about a 30 minute boat ride through the Panama Canal to Carl Davis' Jungle Land adventures situate in a tranquil hidden cove in the Panama Canal.  Carl offers an assortment of activities to include fishing, swimming, snorkeling, hiking, and kayaking. Carl also has some jungle wild life he has rescued. Jack Hanna was very impressed with his programs.
BL
May 25 - An eco / cultural experience with the Embera Indians.
  Paradise found in its purest form. This incredible journey takes us to the jungles of Chagres, where we will encounter the Embera Indians. Our adventure begins with a 15 minute dugout canoe transfer up the Chagres River. Along the way, we will discover the jungle's many splendors. The Embera are a unique and beautiful people. They live much as they did when Columbus arrived in the 1500's. You will soon forget the outside world as you are immersed in their cultural dance and music.
Visitors are invited to explore the area's abundant variety of birds and wildlife during a jungle trek that includes a visit to local waterfalls. During our visit, we will see that the Embera possess amazing botanical knowledge - most will be surprised to learn of their contributions to modern pharmaceuticals. We are welcome to paint our bodies as the Embera do, with a natural dye called Jagua. We will also have the opportunity to purchase Embera handicrafts.

A peaceful ride in a dugout canoe, a trek through the jungle, the opportunity to learn from this gentle  culture - all this in one day and within one hour of Panama City. BL

May 26 - The Panama Canal
is quickly becoming Central America's newest tourism destination. Of all the wondrous things Panama has to offer, the Panama Canal is probably the single best known among Americans. This, of course, is primarily because Panama and the United States have one thing in common - history.
There is probably not a single person in the United States who isn't aware that Teddy Roosevelt played a major part in the construction of the Panama Canal. Since the opening of the canal in 1914, millions of people have passed from ocean to ocean enroute to countless destinations. Many have returned to that beautiful and mysterious place called Panama' that they had once only viewed from a passing freighter, tanker, passenger ship or military vessel.

The Panama Canal seems to be a major attraction bringing visitors from around the globe to see what is sometimes called, "The eighth wonder of the world". With that in mind, most of our packages treats our travelers to a full or partial Panama Canal transit.

Partial Panama Canal transits may depart from Flemenco Island at 7:30 am for a north bound partial transit, or we will provide a bus departarting from Flemenco Island at 10 am to Gamboa for the southbound transit to Flemenco Island. Usually only one partial will be provided, morning or afternoon. Partial transits cruuise through both Pacific sets of locks (Miraflores and Pedro Miguel), and the Gailard Cut. B (hotel) Snacks aboard the vessel.

May 27 – Transfer to the airport. B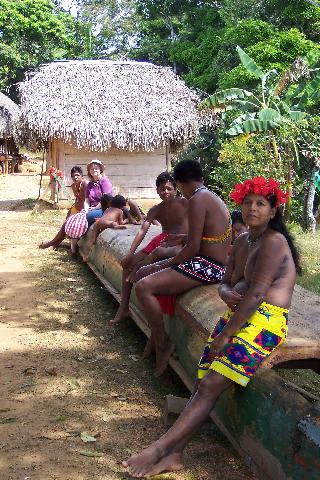 Have questions about

The Panama Canal

the best way to see it, and what it is going to cost?

Welcome to www.panamacanal.com, Panama's oldest website dedicated strictly to tourism to Panama. Although, the Panama Canal has been Panama's main attraction since its construction in 1914, an array of other exciting and interesting attractions draw visitors from all over the world.

Speak with a Panama Jones representative who knows Panama and the canal inside and out.  We will help you chose that perfect vacation, and make sure each day of your vacation is exciting and informative.

Answers to your questions
are easy to find on www.panamacanal.com. However, if you have questions, contact us. We will be happy to provide you with a timely answer.
Let Panama Jones be your guide to discovery of this one of a kind destination. Take a look at our tour packages selection.  Chose the package you want.

Our tour packages
range from 4 days and 3 nights to 14 days and 13 nights. Longer tour packages include many exciting options.
Panama Canal transits, Panama City and former Canal Zone,

Panama Canal Miraflores  and expansion project observation decks

Train rides through the rainforest

Trips to 16th century historic sites

Modern metropolitan city with a rainforest in the city limits.

Panama's Historic French Quarter, Panama Antiguo.

A modern metropolitan city with a rainforest within the city limits

Artesian Markets - One of which is situated in the crateer of a volcano.

Coffee  Plantations in Boquete and orchid farms in Cerro Punta in the Chiriqui Province

Our tour packages are self paced and the amount of walking is up to you. Anyone can always enjoy themselves at a leisurely pace while the hardier adventurers can explore ahead.

Tour packages can be adjusted with open days added at the beginning or end of the tour. We can also provide custom packages. Group rates are also available.

The Panama Canal Expansion Project underway

Expected to be completed by mid 2015

The Panama Canal was a good idea in 1914.  By 2014, 100 years later,  Panama has shown us a better idea with the Panama Canal Expansion Project underway now.

Our visitors and see first hand this monumental project from an observation deck near Gatun Locks.

Panama offers 30 Days FREE medial insurance

to tourists

The government of Panama has began a program which offers free emergency medical insurance to tourists during the first 30 days of their stay. The program is available to all visitors arriving at Panama's Tocumen International Airport. Travelers can access the insurance by visiting the tourist information center in Tocumen Airport's immigration area.

Visitors will receive a brochure with program information, along with a user card. Travelers who require emergency medical attention can present the user card along with their passport at any health center. The policies cover accidental death, plus hospitalization and medical expenses for injuries due to accidents or diseases contracted in Panama; dental emergency expenses; administrative legal assistance; and lost or stolen documents. Policies do not cover incidents caused by negligence, related to alcohol and drugs, or resulting from participation in extreme sports.